We are living in stormy waters currently and need to face new challenges every day. The health of our friends and family, our clients and partners and of our whole team is what matters most right now. So we all work from home. How are we coping with that situation? How do we live, and work? Come in and see for yourself!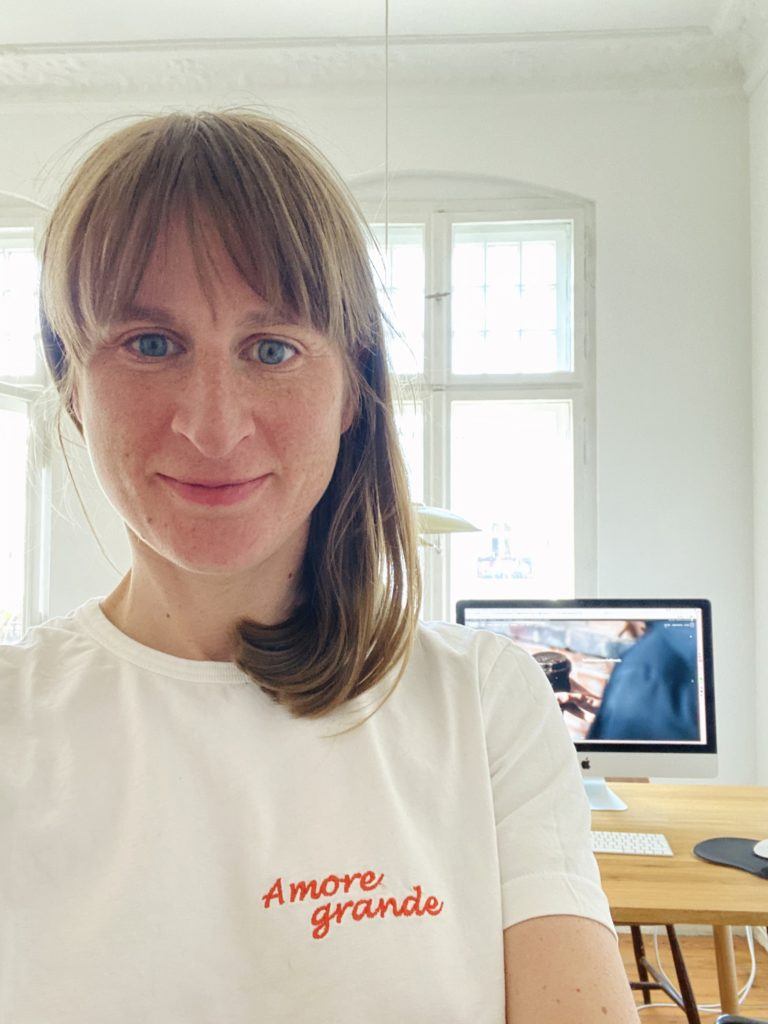 Hello!
I'm Anika, taking care of all communications at Kaffeeform. Right now I plan, coordinate and feed all our social media channels, website & co from my home office in my living room.
My Home
I live in a large, bright flat in Friedrichshain, with lots of space, a west-facing balcony and an old male cat keeping me company in the sun. I like being at home in anyway, and with the view over the roofs and skies and many long walks I honestly do not feel locked in. I am fine.
Home Office
Is good actually. I worked as freelancer for many years so I am still used to organizing and getting things done at home. Digital communication and collaboration with the team is easy. And I do work best and preferably in silence, which is not often possible in the office. But yeah, I do miss my team sometimes.
Coffee time
In the morning I do a handbrew filter (with a Hario V60) on most days, and in the evening I brew myself one or two cups with an Aeropress, preferably during a short break on the balcony. All black and yes, I do drink a lot of coffee! Current favourite is Mesgo AB – Kenya from Vote in Berlin.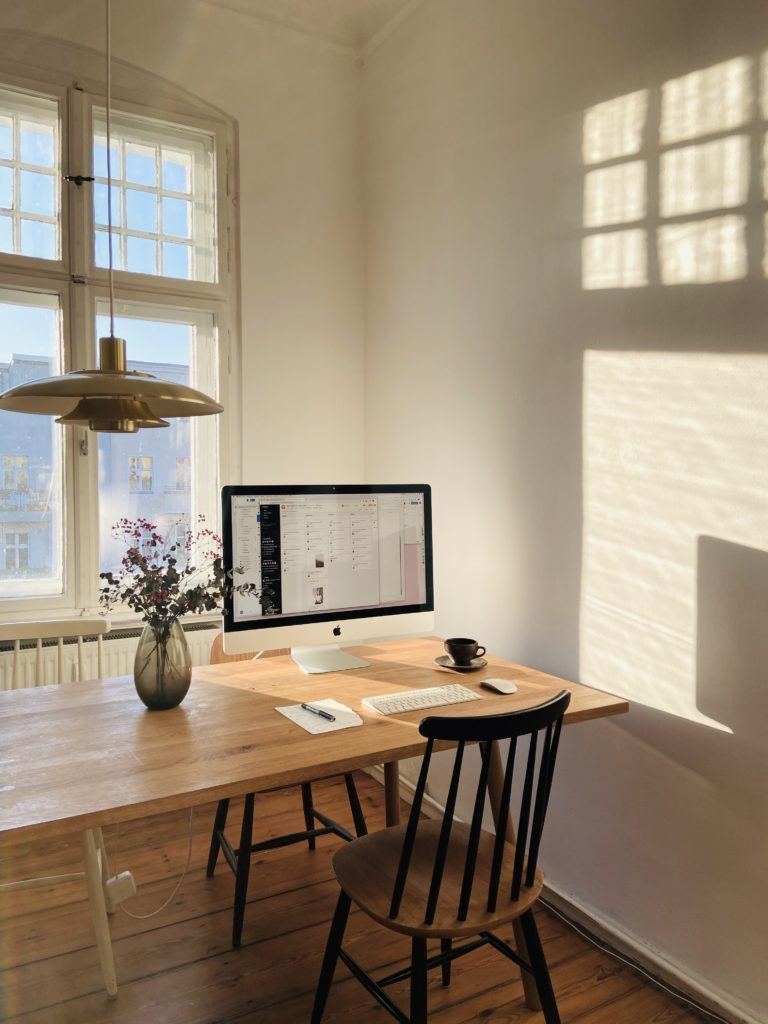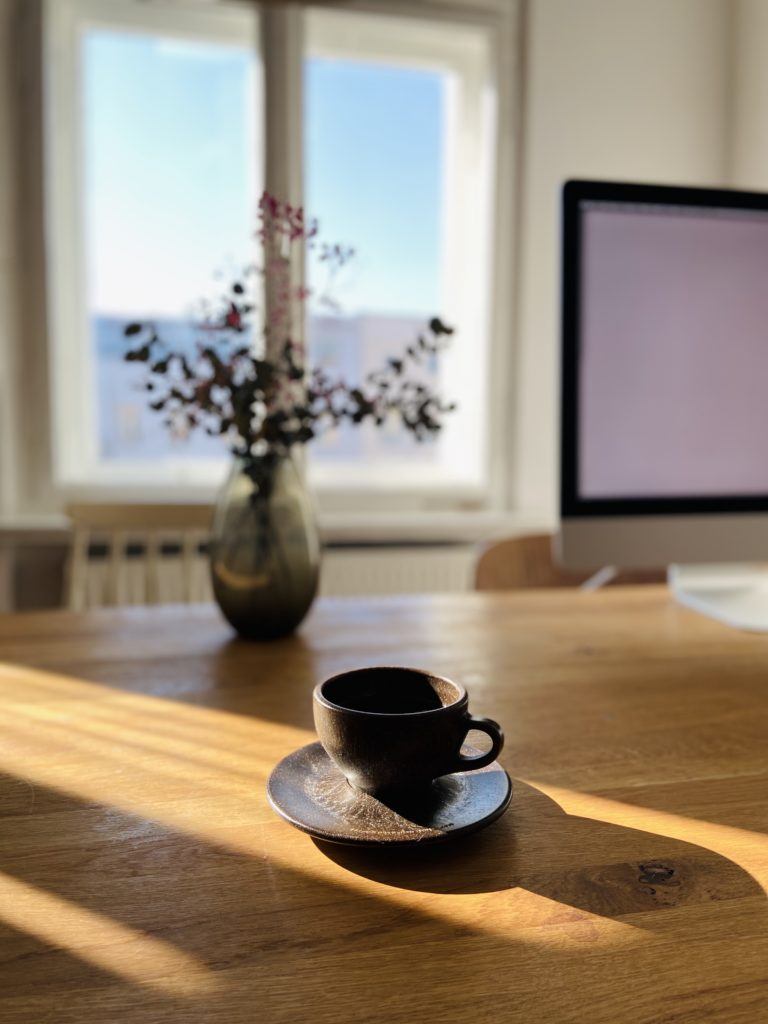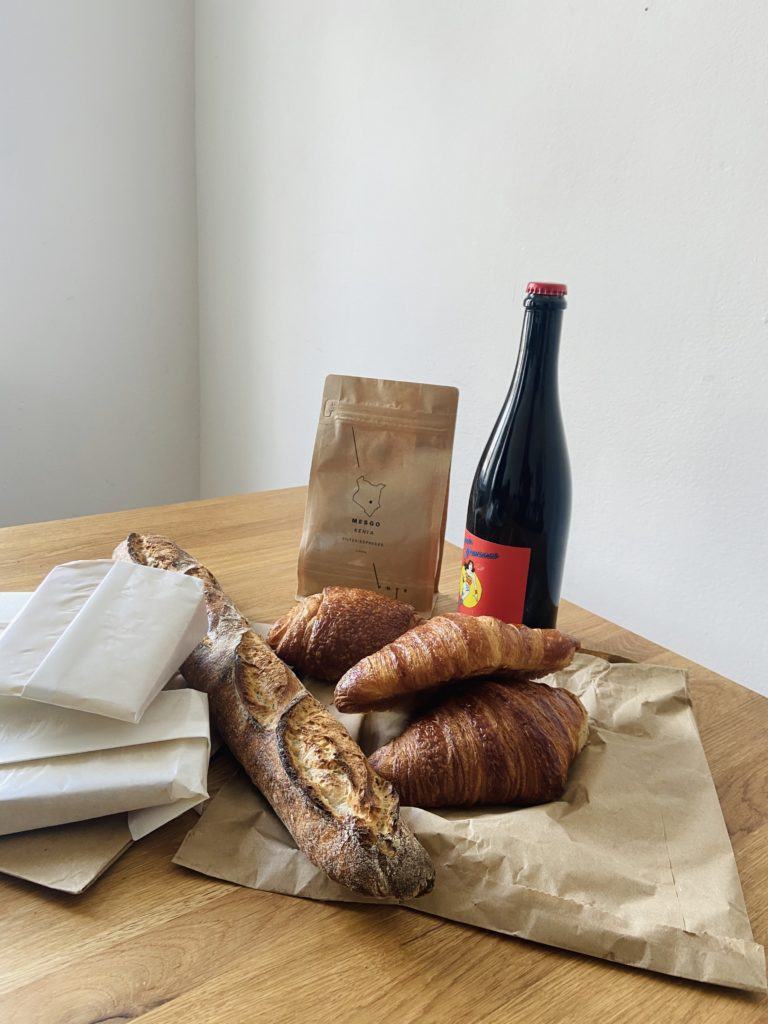 Daily being-at-home Pleasures
I try to live as "normal" as possible. For me that means: dedicating a lot of time to read, extended walks or bike tours to re- or discover the city of Berlin and three to four Power Vinyasa classes a week, baking bread, good food, juicy wine and now digital dinner parties with friends.
The perks?
The silence at home and being there to witness the afternoon bathing my whole apartment in golden light a sheer pleasure. And an increasing appreciation for what we have, and what things in our lives matter the most.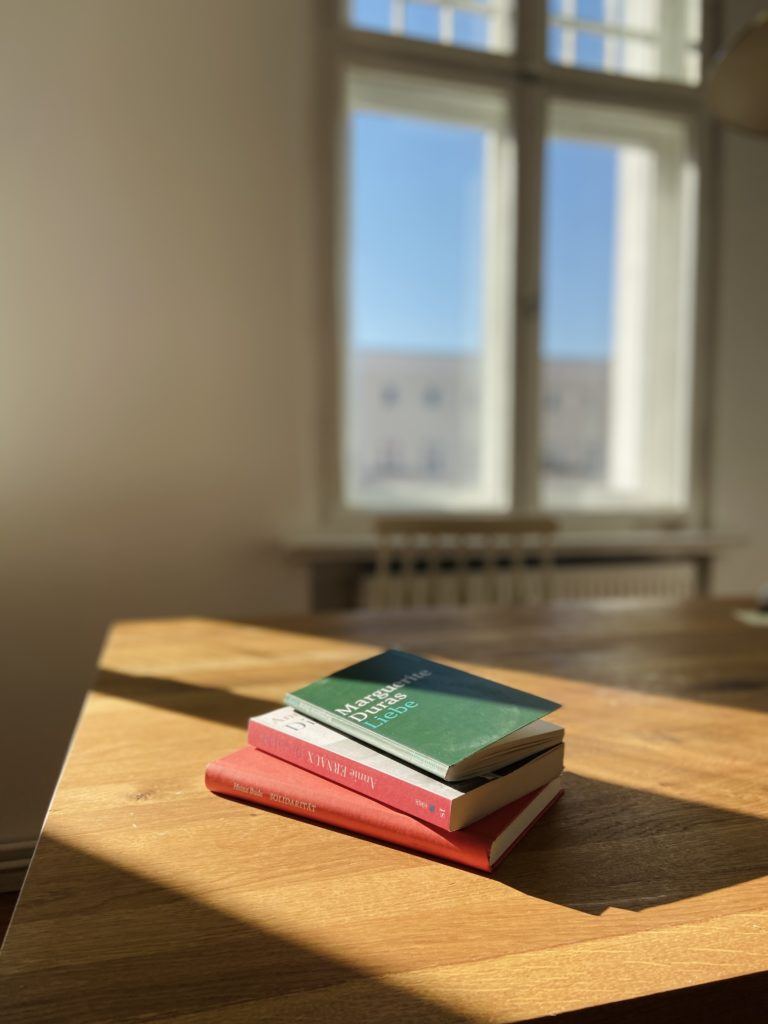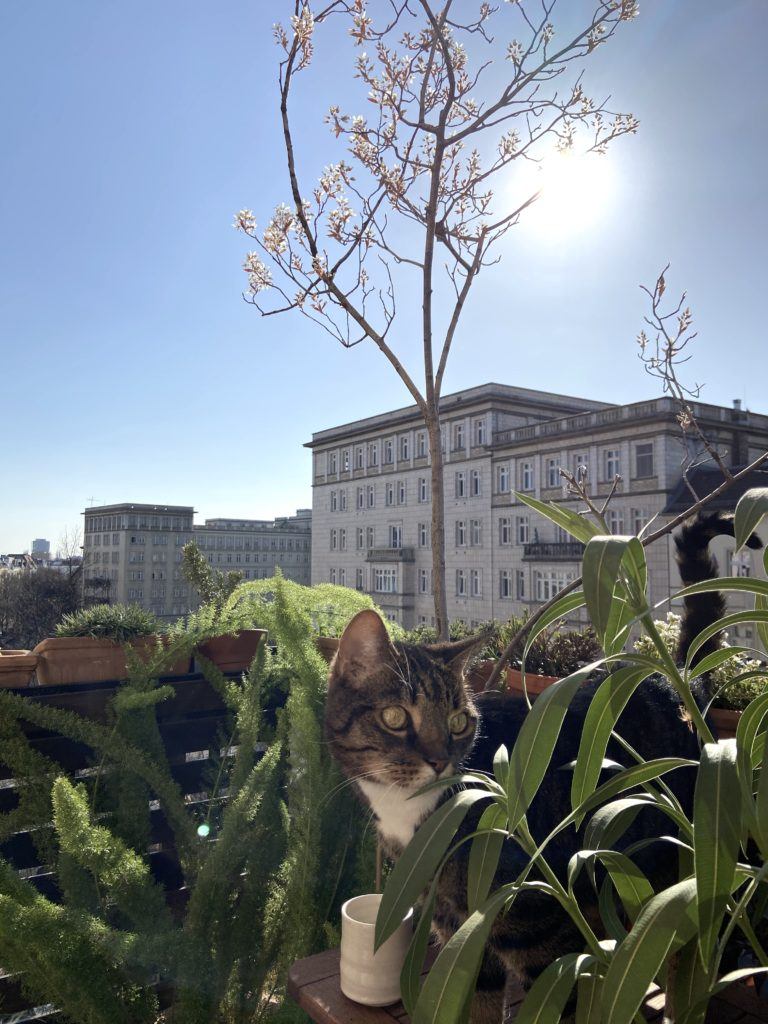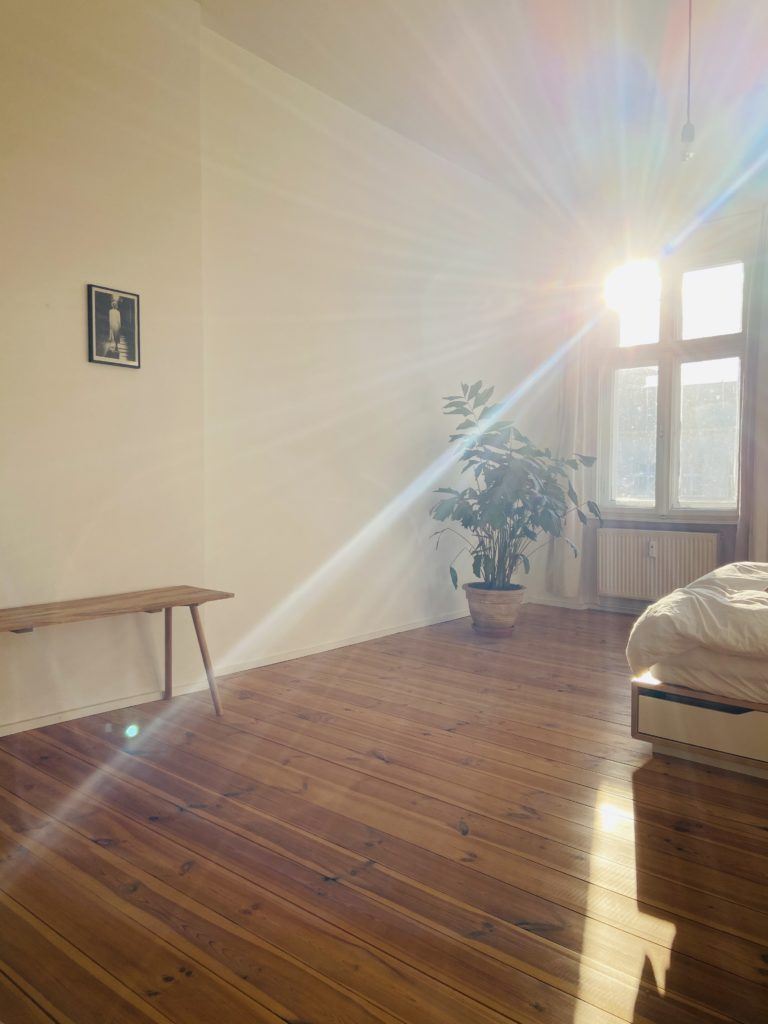 What I look forward to?
Not having to think about what is allowed, or adequate. Getting all our civil liberties back. Seeing friends in real, real social contacts, and being able to move freely again. Also across borders. And hoping to be able to do my annual via ferrata-alpine-tour in summer after all.
Anything else?
I am overwhelmed by the solidarity, richness of ideas and community feeling among other small businesses. Please don't stop supporting us and them, head to your favorite wine or coffee shop and support them whenever possible. They need us and you right now.