Login
Log in if you have an account
Register
By creating an account with our store, you will be able to move through the checkout process faster, store multiple addresses, view and track your orders in your account, and more.
Create an account
MISSION
What happens to all the coffee grounds after we have enjoyed our Espresso, Cappuccino
or Americano? Is there no way to re-use this good and natural resource? And if, what does
it take to preserve it and for good? These were the thoughts that kept the product designer
Julian Lechner awake at nights during his studies in Italy – these questions and an intense
coffee consumption – and he did not let go of the thought of creating something
completely new.

After 3 years of experimenting with this fascinating raw material, discussions with experts
and scientists and endless attempts it finally paid off: out of recycled coffee grounds and
renewable raw materials the new material Kaffeeform was born, a new formula that allows
him to create complete new products out of old coffee.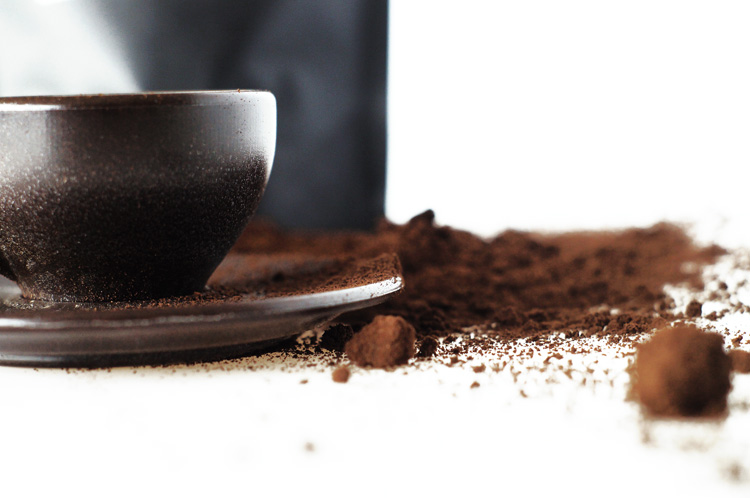 Kaffeeform stays true to its social and  close-to-nature roots: the coffee grounds are collected
in local coffee shops in Berlin and then dried, packed and shipped in through a sheltering
workshop – a collaboration that is constantly growing closer over the time.

The first exemplary as well as obvious product to demonstrate the potential of the new material
is the form of the coffeecup – 2015 the first espresso cup was launched.
Now In 2016 the bigger Cappuccino cup was added to the Kaffeeform family. All Kaffeeform
cups have the appearance of dark marblewood, smell of coffee, are very light, and finally are
dish washer friendly and long-lasting, and can be used over and over again.

As the global coffee consumption is steadily growing, the coffee grounds that are basically waste,
will be available en masse. Kaffeeform uses this wasted ressources, to creative a sustainable and
eco-friendly alternative to products based on mineral oils. Who knows what will be the next
product out of Kaffeeform – at least the imagination has no limit!

PRODUCT FEATRURES:

- Dishwasher friendly
- Lightweight
- Durable 
- High isolation qualities
- Slight coffee scent
- Food safe
- Free of BPA
- Eco-friendly material composit
- Made for unlimited consumption
- Each cup looks unique
- Carbon neutral disposal / Biodegradable





PRESS COMMENTARY

"Julian Lechner, the product designer, discovered a new use for waste, of which
20 million tones are thrown away every year"
Süddeutsche Zeitung, issue from December 19th, 2016

"Julian Lechner, from Berlin, has invented a coffee cup that is made from coffee
grounds.There is enough raw material available"
Der Tagesspiegel, issue from February 28th, 2016
"With his Kaffeeform company, Julian Lechner has proved that cold coffee
can also be upgraded successfully"
Business magazine Enorm, online issue from June 2nd, 2017