After the espresso- and cappuccino cup, KAFFEEFORM is now launching its own
take-away cup, called WEDUCER®. Also made from recycled coffee grounds,
the design is distinctly based on classic take-away cups, the corrugated surface
resembles cardboard and provides additional insulation and grip, thus improving
comfort in the hands of those carrying one. In addition, a second wood-based
variant will also be available and will be made from wood flour that has been
sourced from local sawmills.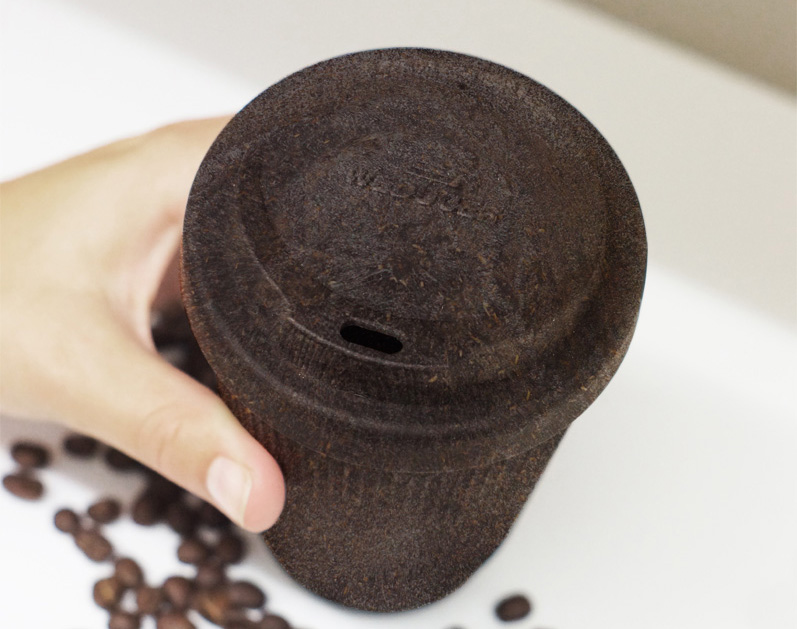 Properties that are characteristic of the Kaffeeform materials include the
marbled, wood-like surface, the smell of coffee, the long shelf life and the
light weight, so that you can always have your WEDUCER® on hand - the
perfect mobile companions for the conscious, design-minded coffee lover.
Besides the cup made from the recycled Kaffeeform material, there is also
a wood-variant for all those who like things a bit simpler but still
unique at the same time.

Both versions of the WEDUCER® Cup will be available starting from December
1st for 14.90 EUR in the KAFFEEFORM online store but can be ordered right
away via a pre-order - the perfect gift for Christmas!