Autumn is grazing us with it leaves in beautiful colours and a light turning everything golden. Yet as the days get shorter they inevitably get darker, too. And at the latest when rain and fog took over and temperatures seem to drop with each day, we crave something warm and comforting. So move aside for a bit, coffee! Here are our favorite hot latte variations, creamy and warming like a cozy blanket.
DIRTY CHAI LATTE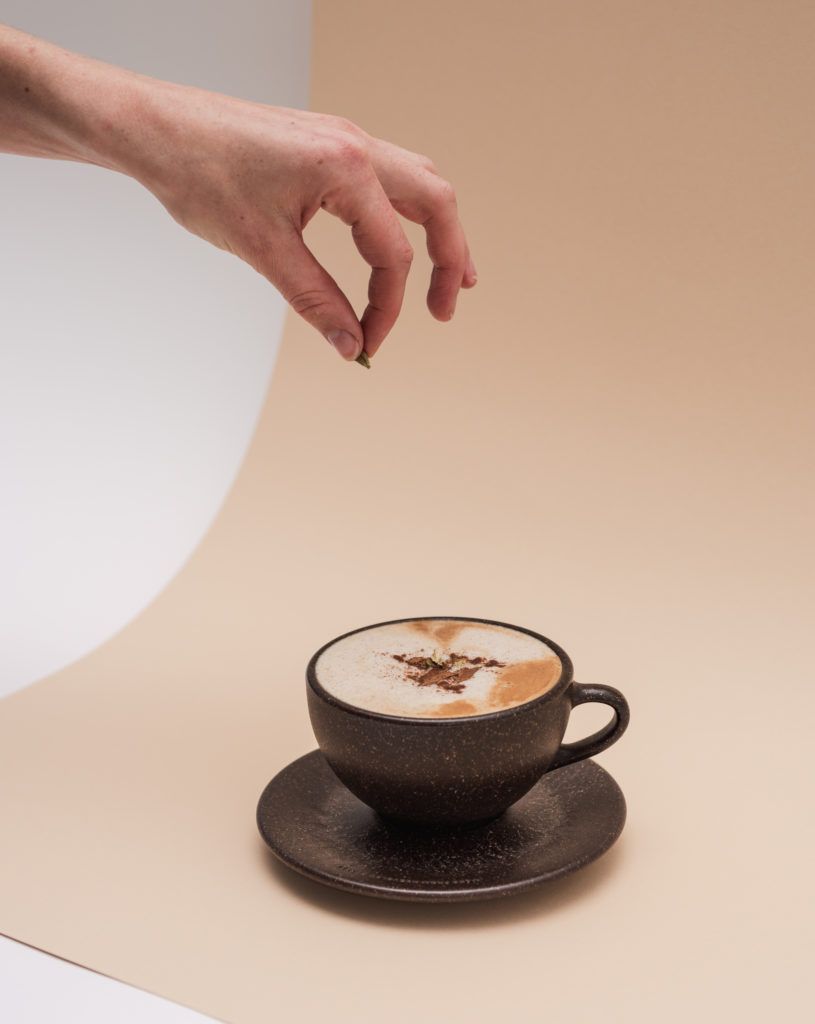 | | |
| --- | --- |
| 2 tbsp | chai tea |
| ca. 400 ml | of any milk |
| 2–4 | espresso shots |
| 2 tsp | vanilla |
| 4 tsp | maple syrup or honey |
| 1 | pinch cinnamon |
Pour the milk into a small saucepan. Add maple syrup, vanilla and cinnamon while whisking constantly. When the milk is simmering, add the chai tea in a tea infuser or bag. In the meantime, make your espresso and add 1-2 shots to the bottom of each mug. Remove the milk from the heat, remove the tea bag and froth it using a coffee frother or a handheld blender. Slowly pour it overtop of the espresso. Top with cinnamon or cardamom seeds.
PUMPKIN SPICE GOLDEN MILK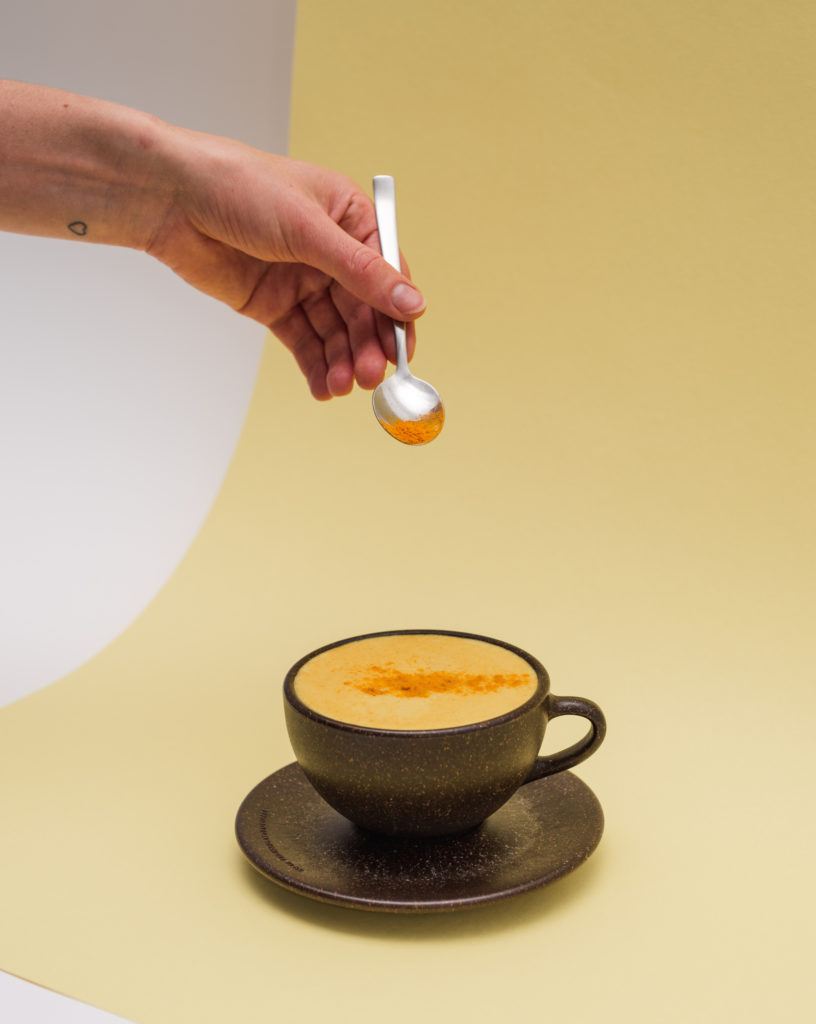 500 ml

unsweetened vanilla almond milk

ca. 50 g

pumpkin puree

1 tsp of each

ground turmeric root and ginger

½

tsp

ground ginger

¼ tsp of each

ground nutmeg, allspice and clove

1 tbsp

maple syrup or honey

2 tsp

melted coconut oil
Bring the almond milk to a simmer in a small saucepan. In a blender, blend the pumpkin puree, coconut oil, syrup and all of the spices well until completely mixed. Once the almond milk is simmering, slowly pour in about a half. Blend and make sure everything is incorporated. Slowly blend in the rest of the almond milk and blend at high-speed until frothy. Pour and top with additional cinnamon or turmeric sprinkles.
COCONUT MATCHA LATTE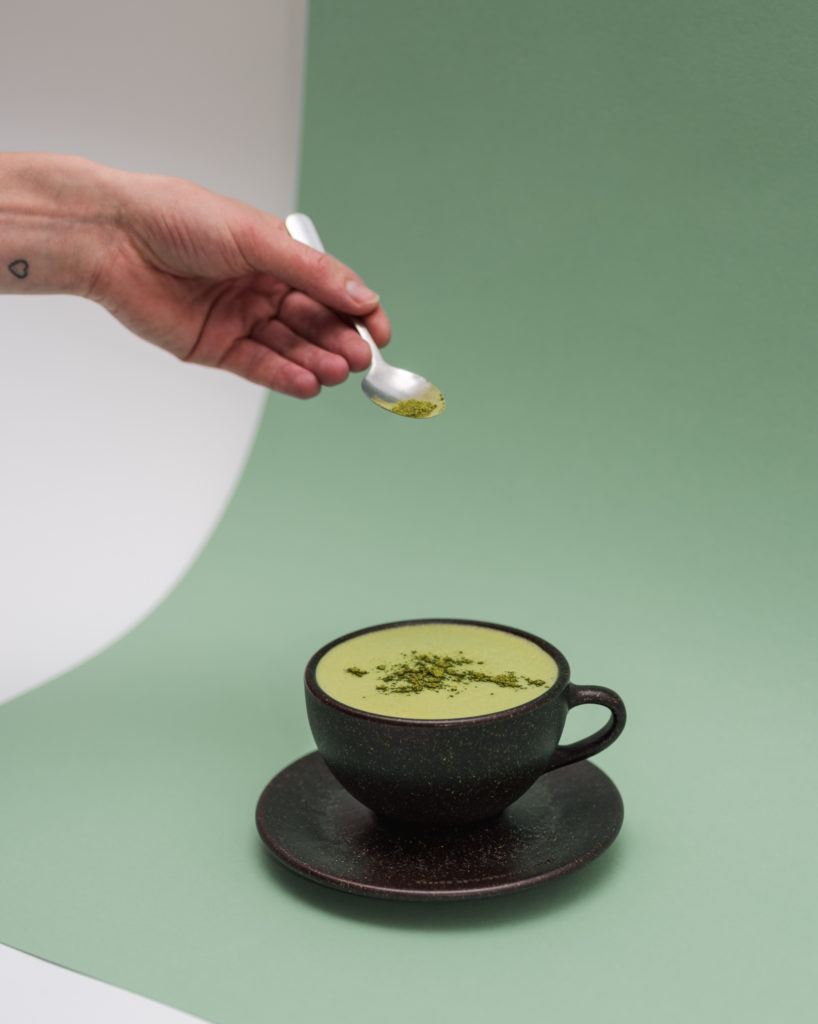 | | |
| --- | --- |
| 2 tbsp | granulated sugar |
| 2 tbsp | matcha powder |
| 250 ml | coconut milk |
| 350 ml | of any milk |
| a dash of | cinnamon and vanilla |
Whisk together the granulated sugar and the matcha powder in a bowl. Heat the coconut and other milk over medium-low heat. As soon as the milk comes to a simmer, remove it from heat and whisk in the matcha blend. Whisk vigorously with a matcha whisk or blend on high for 1 minute until frothy. Pour into a cup, top with matcha powder if you like, and serve warm.
HOT CHOCOLATE WITH MARSHMALLOWS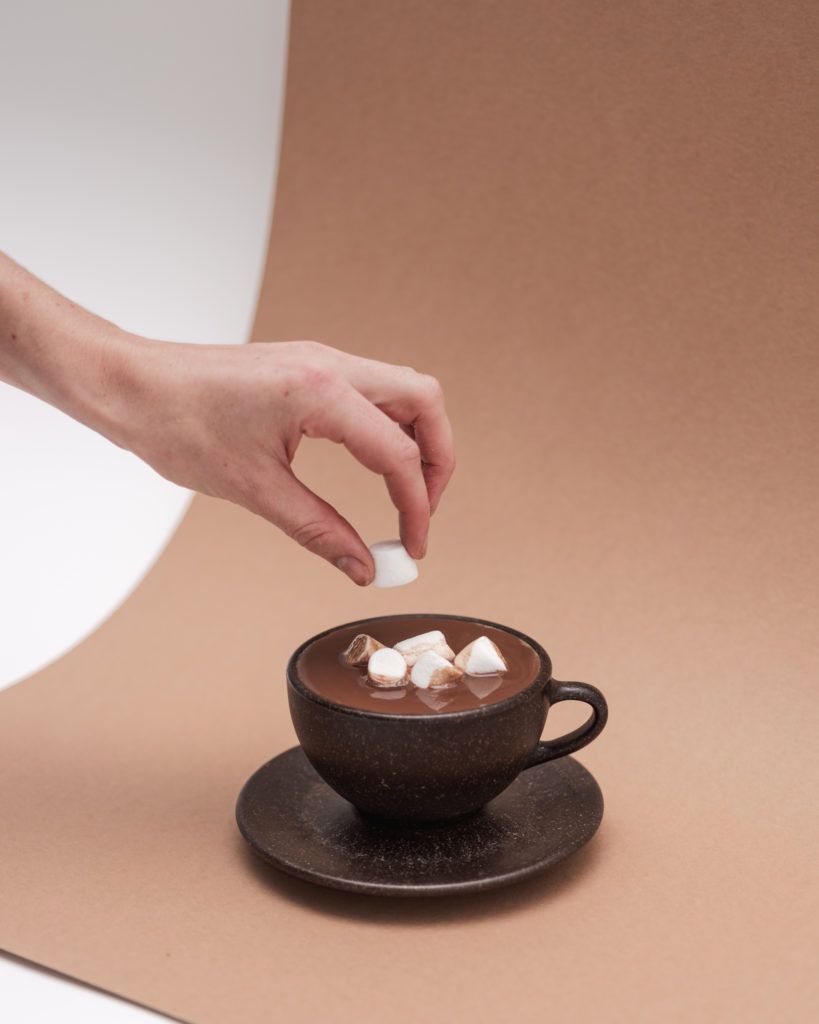 60g of each

dark and milk chocolate

500 ml

of any milk

2–4 tsp

sugar

4 tbsp

unsweetened cacao powder

2

vanilla pods

⅓

tsp

ground nutmeg

mini

marshmallows
Chop chocolate to chunky bits. Pour milk into a small pan and bring to a low simmer. Add sugar and cacao while whisking constantly. Add the chopped chocolate and let it melt. Remove from the heat. Cut the vanilla pod lengthwise, scrape out the core and mix into the hot chocolate, let it steep for 4–5 minutes. Maybe reheat the chocolate and stir in the nutmeg. Sprinkle with marshmallows and serve.
Note: All recipes are made for roughly two serves in our Kaffeeform Latte Cup. Use the milk of your choice – oat, almond, coconut or cow milk – and experiment with sweetening and spice levels or add some booze? The best recipe is the one you like best.