If you are looking for the perfect customer gift, you'll find the Weducer Cup

Whether as a Christmas or New Year greeting, as a thank you for the good cooperation or for a company anniversary: ​​Especially in a time when business life is shaped more by digital communication than ever before, small gifts that you can touch can strengthen customer loyalty. We at Kaffeeform tell you why we think our Weducer Cup is the perfect customer gift.
A post written by Anja Friese
A gift with high practical value
Whether coffee or tea, smoothies, juices or lemonades – the Weducer Cup is equally suitable for hot and cold drinks. It also works well for small snacks or porridge as a breakfast to-go. Light and robust, our cups are versatile companions for everyday life and perfect for anyone looking for a meaningful gift. Especially with regard to the new reusable obligation since January 2023, we are convinced: Our Weducer Cup is a gift that is used regularly!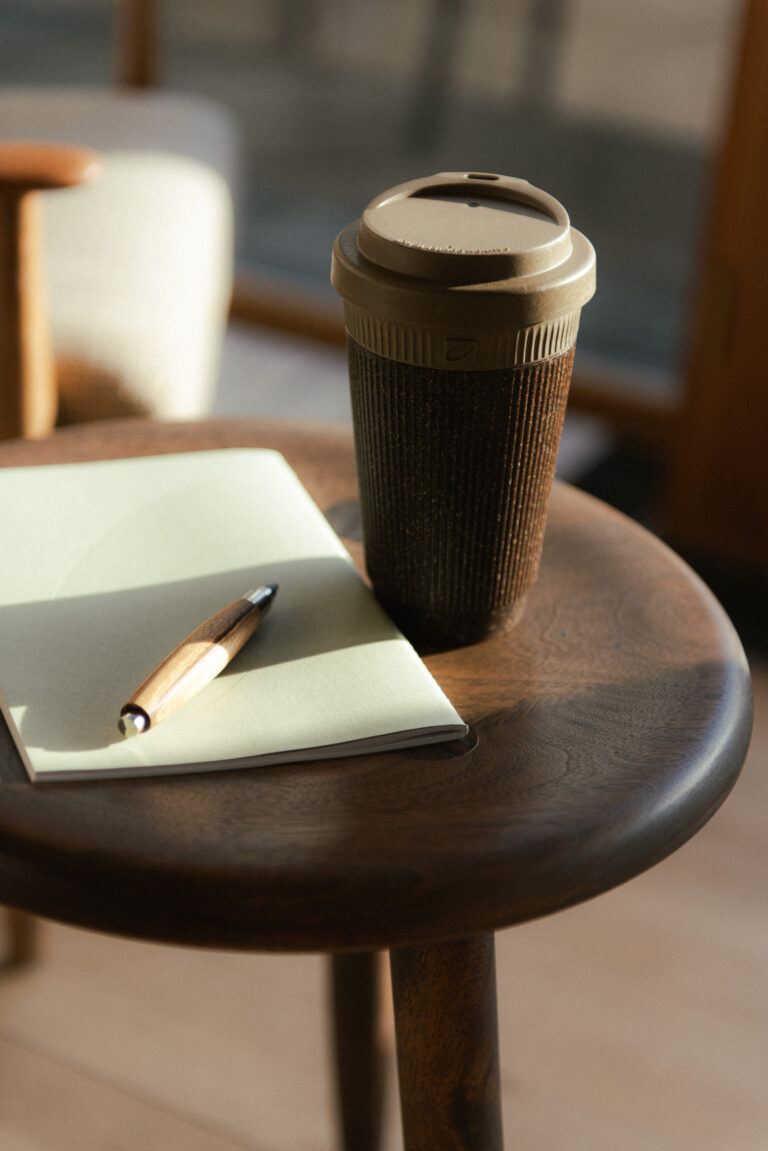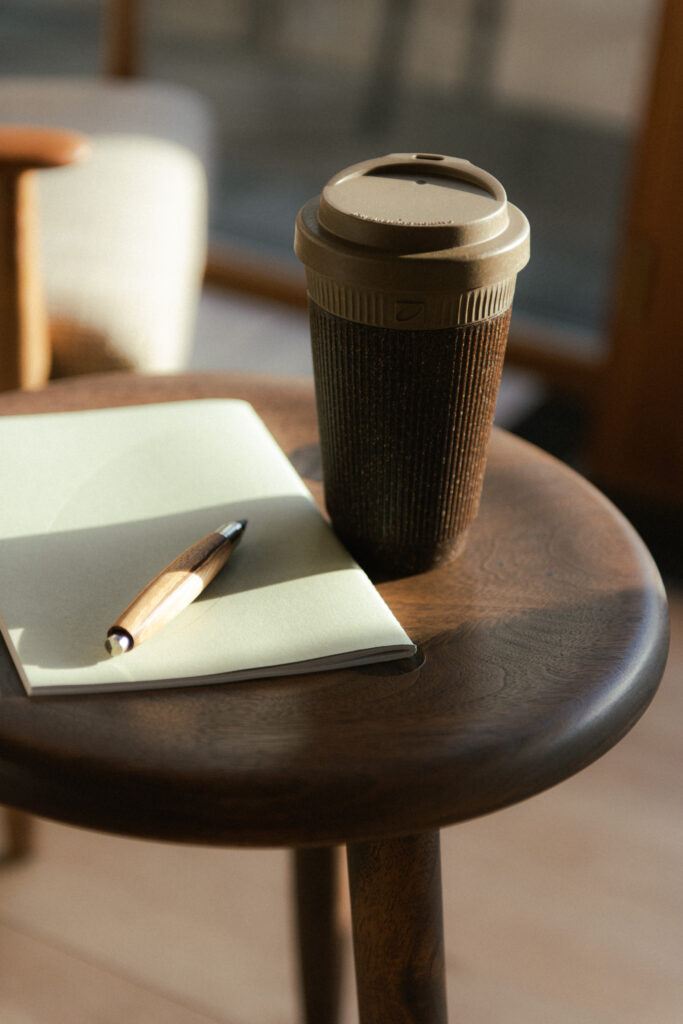 The meaningful way of giving
Because more and more people are opting for conscious, sustainable consumption, topics such as the environment and fair production also play an important role when choosing the right gift. As an environmentally friendly alternative to single-use cups, our cups are made from recycled coffee grounds and other renewable, recycled raw materials. We work as socially, fairly and as transparently as possible: a social workshop, a bicycle courier collective and a social printer support us in our vision of turning the throwaway society into a value society. Our Weducer Cup is therefore the perfect gift for anyone who positions themselves for sustainability and social impact and thus wants to strengthen their customer loyalty.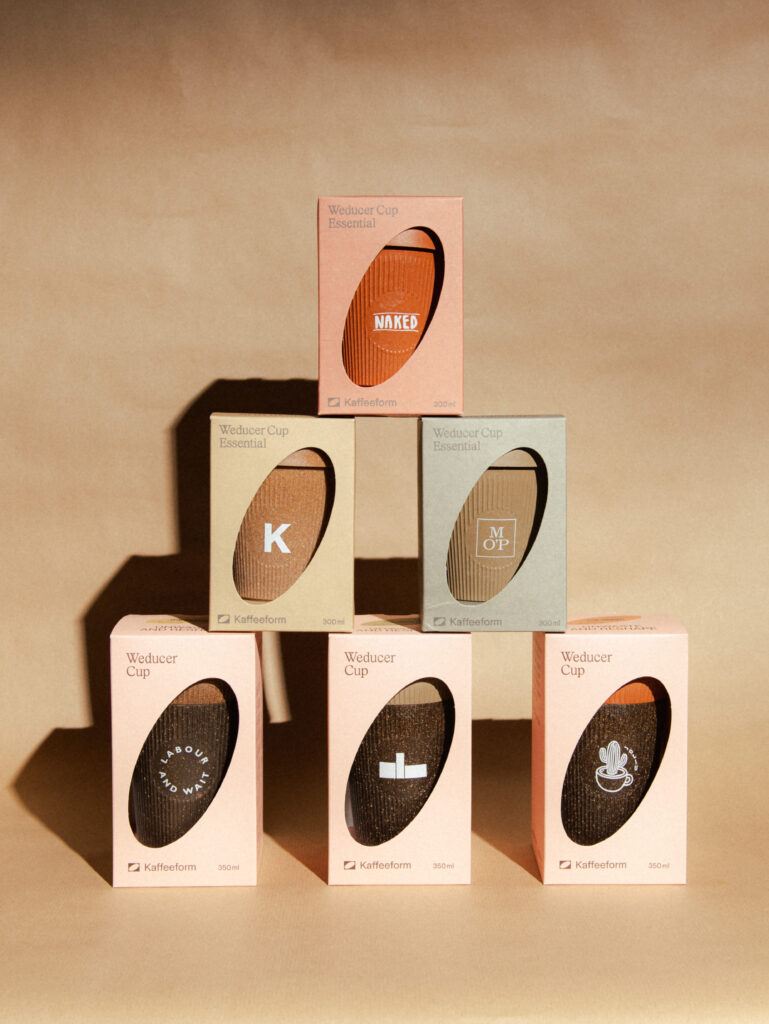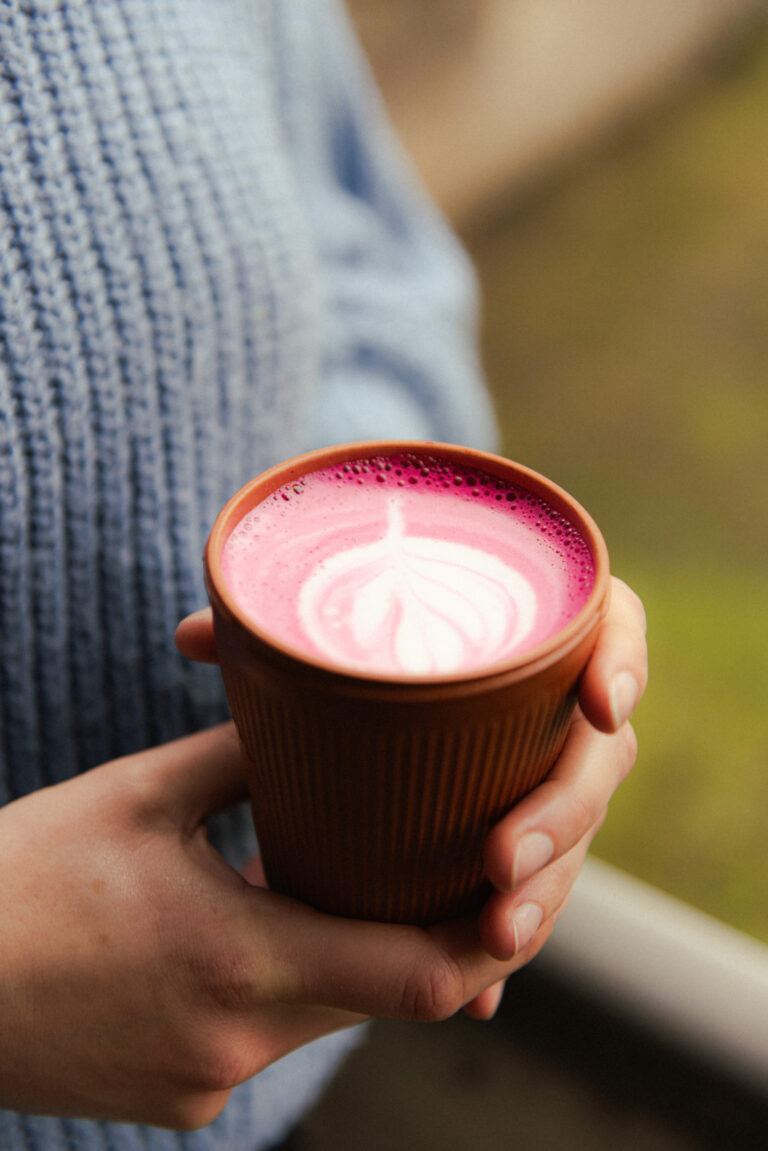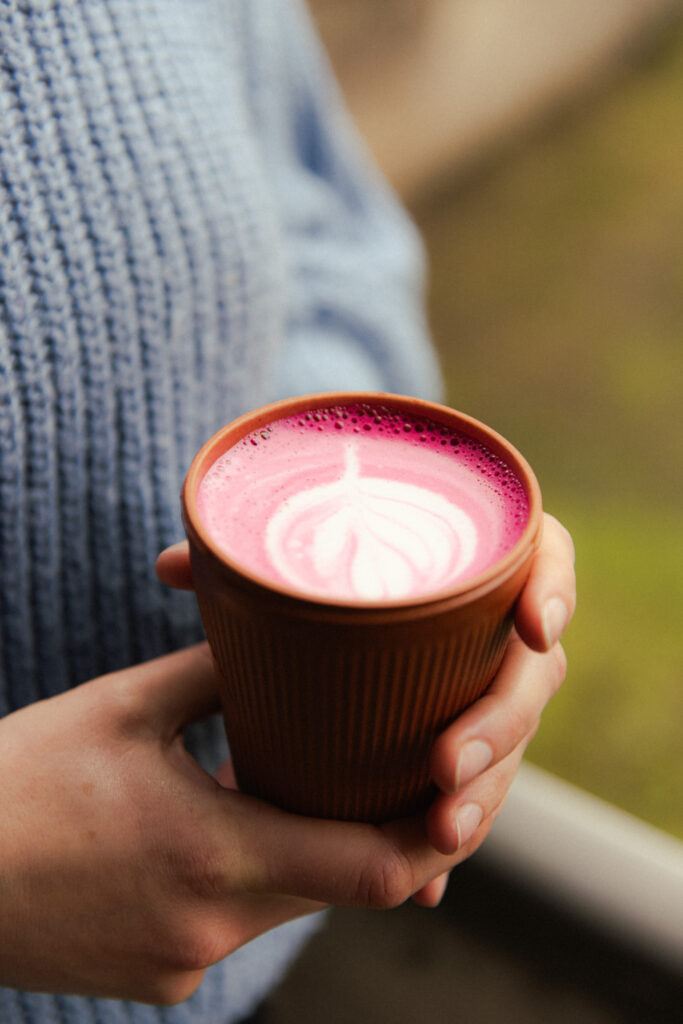 A good gift says more than a thousand words
We want to make others happy with gifts and put a smile on their faces. In the business context, however, they are always a consciously chosen way to promote the relationship. This works particularly well with gifts that remain in positive memory. We speak from experience when we say: The Weducer Cups do that! With their high-quality product design, they stand out from the crowd of customer gifts, while the innovative recycling material evokes positive associations with the company giving the gift.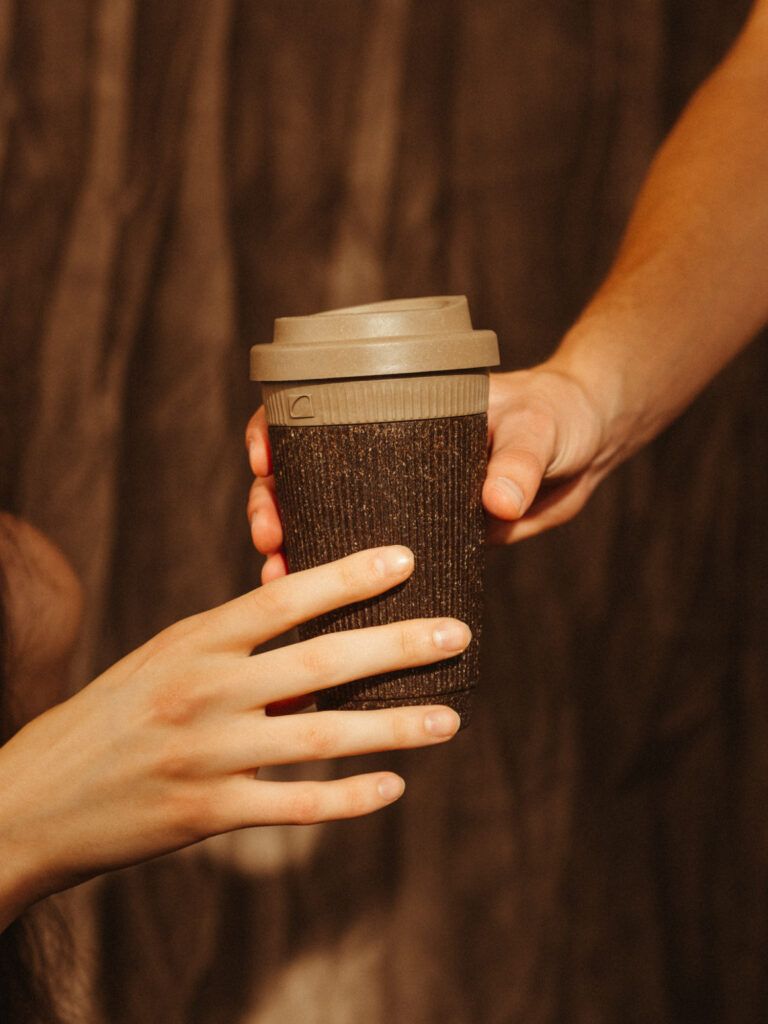 With your own logo? No problem!
If you also want to increase the visibility of your own company, you will find the perfect opportunity with the Weducer Cup: We can personalize all cups on request.
A print area with a diameter of 35 mm offers enough space for individual company logos. Each logo is perfectly integrated into the product design, neither disturbing nor too promotional, so that it can be carried through the city in style on Kaffeeform's reusable cups.
Anyone who is now interested in giving presents can send us a request here!