After many weeks of working remotely our small team moved into a new office. It's a warm, lovely place where we enjoy working and being. Responsible for that is the Berlin based creative studio LINEATUR who has moved in with us. We met Dana, Janis and Pia and talked about living havens, beautiful working spaces and the new Kaffeeform home.
How do you characterize Studio LINEATUR?
Our guidelines are: Curated Spaces, Aesthetic Stories and Organic Motifs – we create places of well-being that tell stories and we work with mainly sustainable, natural materials. What makes us special is that we see places as identities and think holistically from the brand to the finished architecture. We are an interdisciplinary team of architect, interior designer and art director and we combine these three areas.

What does an ideal project look like for you? What are your favourite challenges?
Before we started, we made a list of desired projects and dreamed really big, which was incredibly motivational and did shape the common vision and claim of LINEATUR. We want to create places where we like to be ourselves and feel comfortable to the maximum. Whether it is an idyllic holiday house in the countryside, an inspiring showroom, a special restaurant, an office, or even a doctor's office, it makes no difference. The rooms where you spend the most time should actually have the highest standards of atmosphere and attention to detail.
Is your approach to a vacation home or to an office not very different then?
The bond to your home is so much stronger than to your working place, so the demands are higher, too. With a private client there is no brand that communicates and appears to the outside world. But the identity of a private living space plays just as important a role as for example a café. It is all about analyzing and understanding the customer and his personal needs. We use methods of brand development and focus intensively on getting to know the client or the target group of the location before we go into the conception.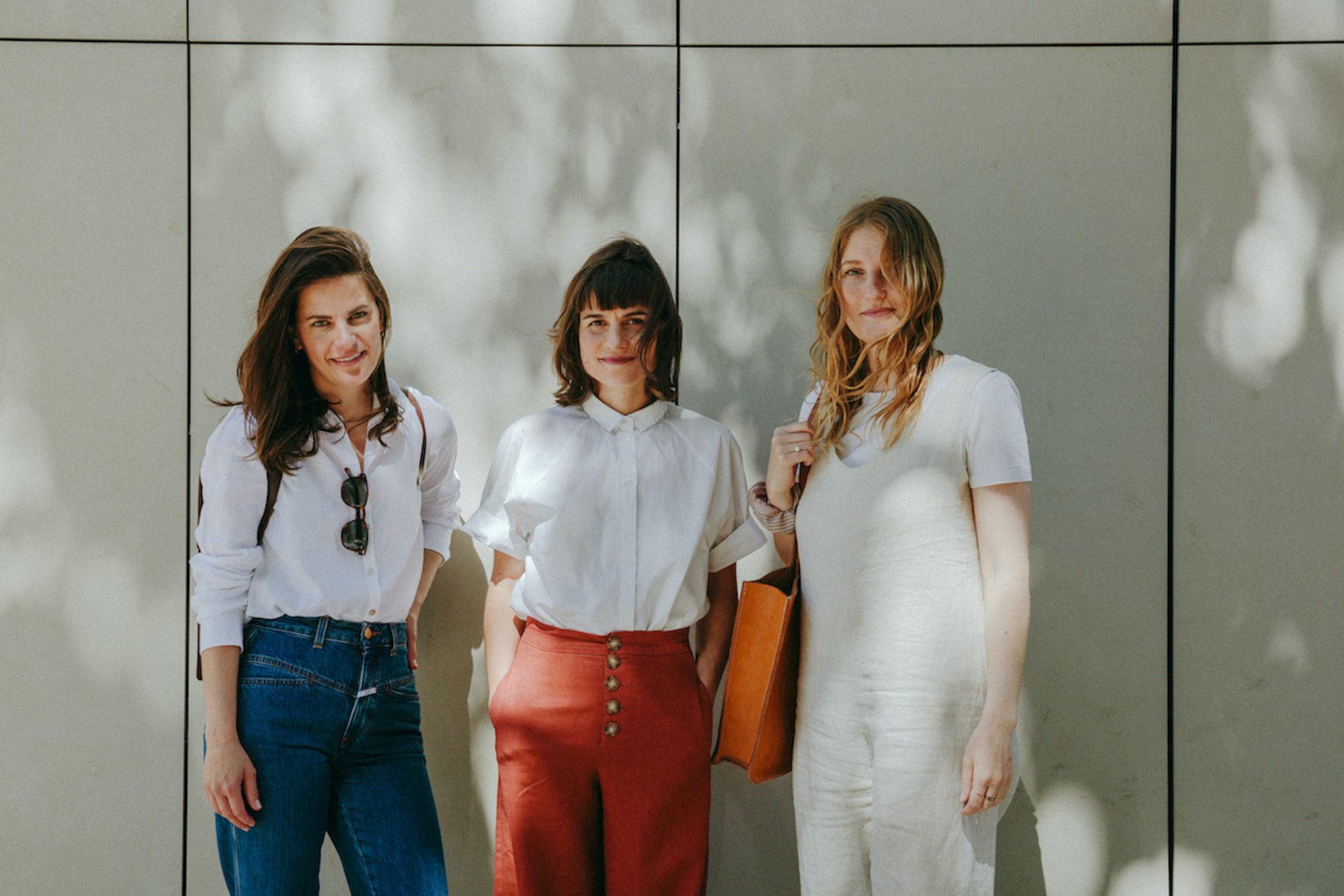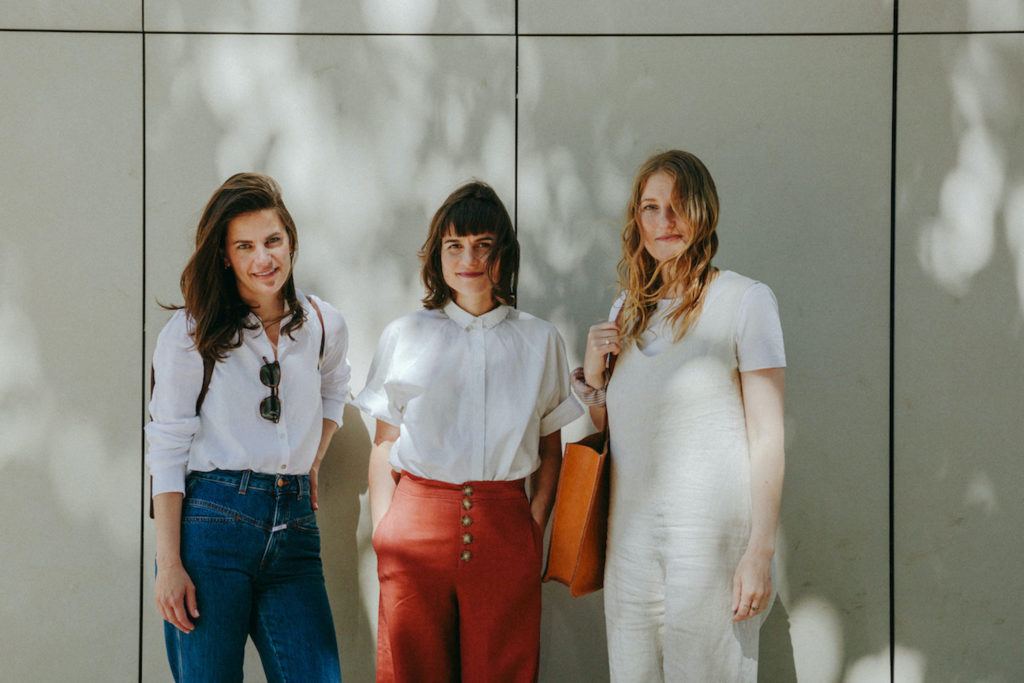 "What makes us special is that we see places as identities and think holistically from the brand to the finished architecture."
What impact does a workplace have on work and employees?
A huge impact! We spend the majority of our lives at the workplace – even more important for employees to feel really comfortable at this place and to be able to get the best out of themselves. There are many different levels to consider when we create a workspace – from visual components to a respectful working atmosphere. A high quality office is a sign of appreciation for the employees, too. For us, haptic materials such as a beautiful table surface are just as important as good, ergonomic office equipment and optimal lighting conditions.
How do you achieve this level of comfort in your spaces?
We first look at a new object from the outside to the inside, analyze the genius loci and deal with what we find taking the space in. We start considering which materials make sense, how are the wall colors and which mood can we influence with light and how – especially natural light is very important. Every decision about the furniture and the objects in the room down to the smallest detail has to make sense and should fit the customer.
We pay particular attention to the use of honest, durable natural materials, haptically diverse materials, natural tones, lots of wood and warm light. There should be a balance between a connection to nature and the characteristics of the brand.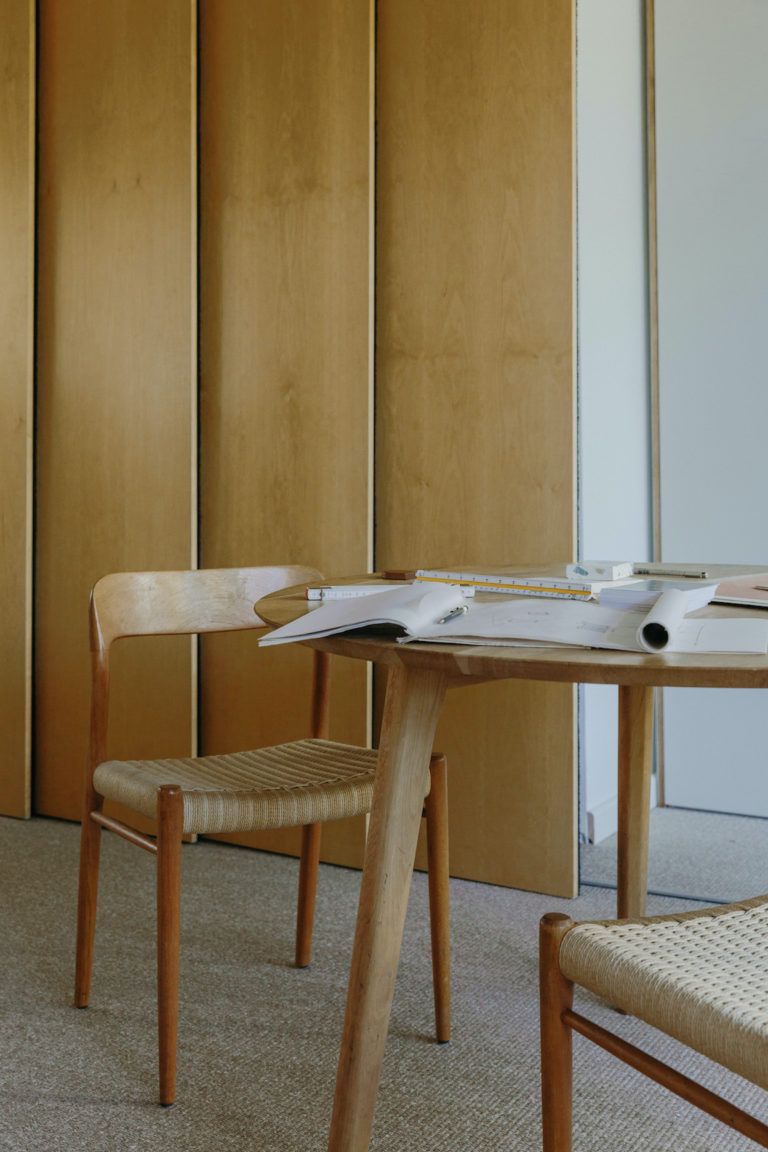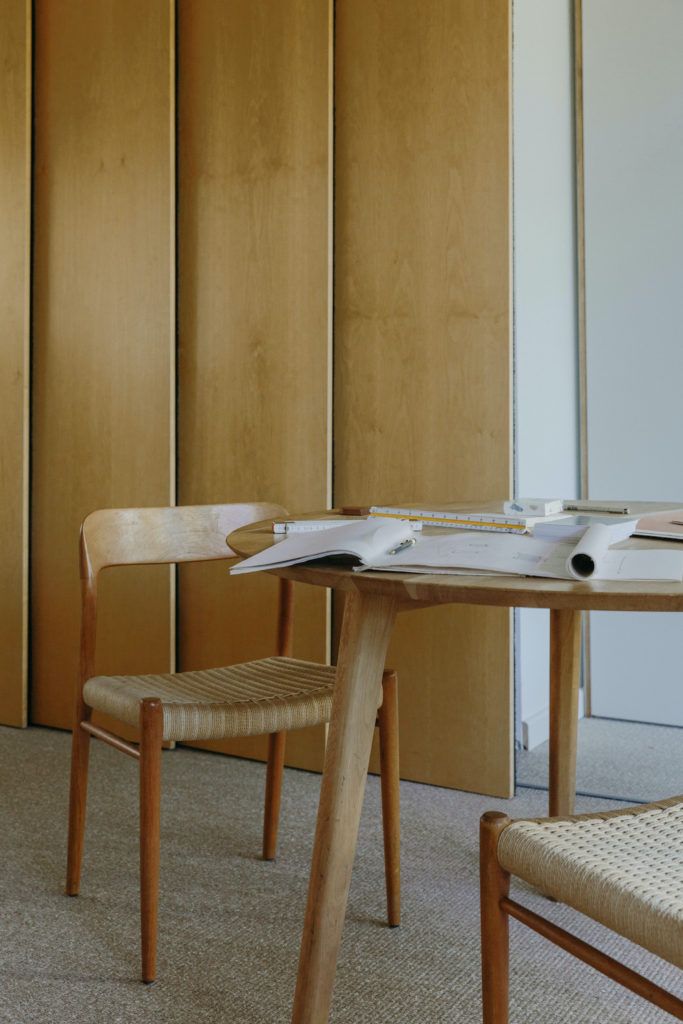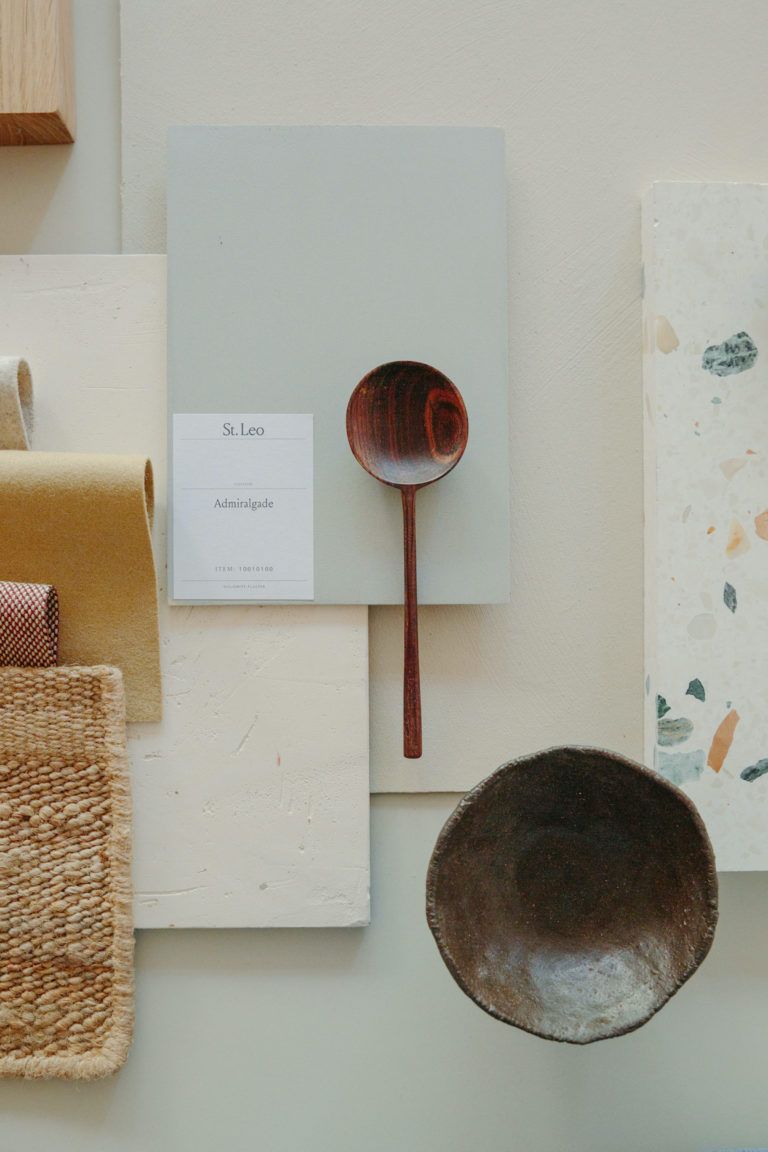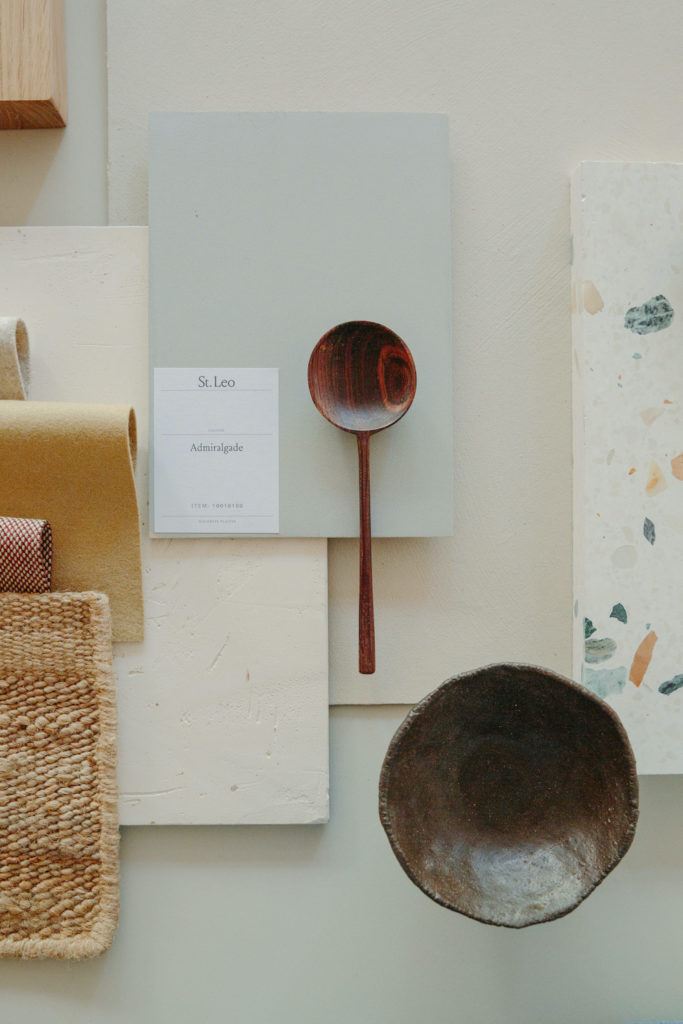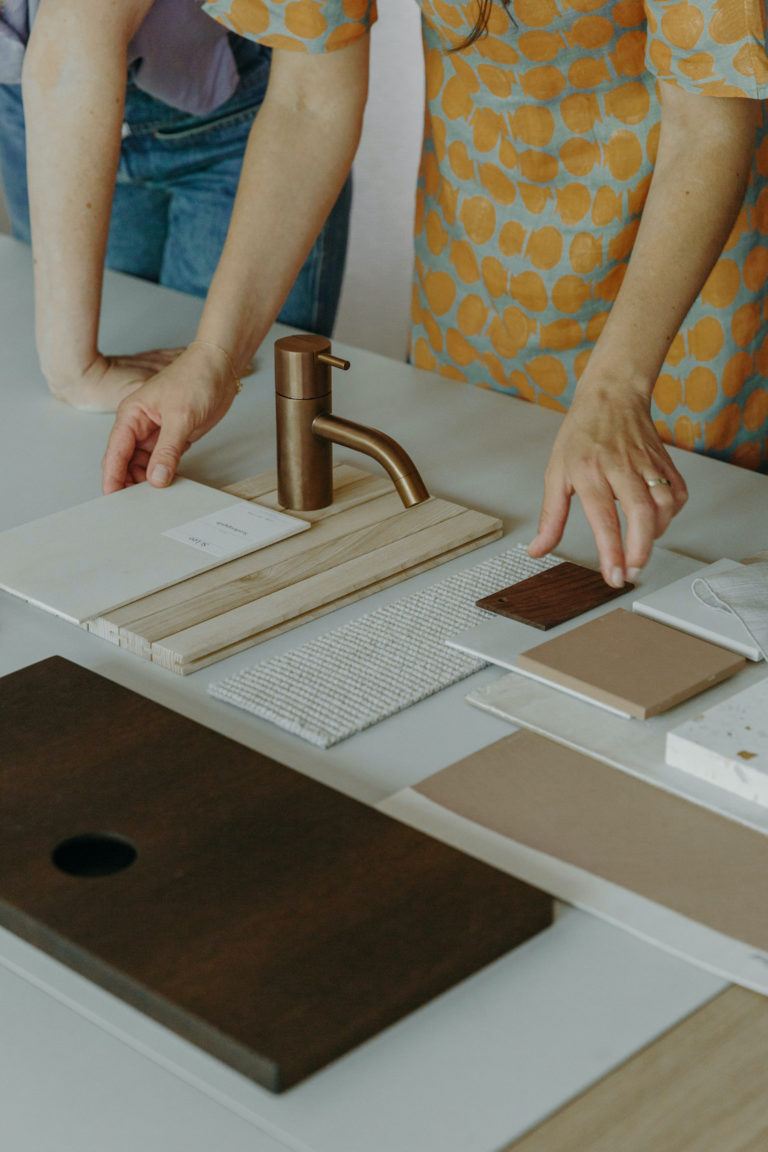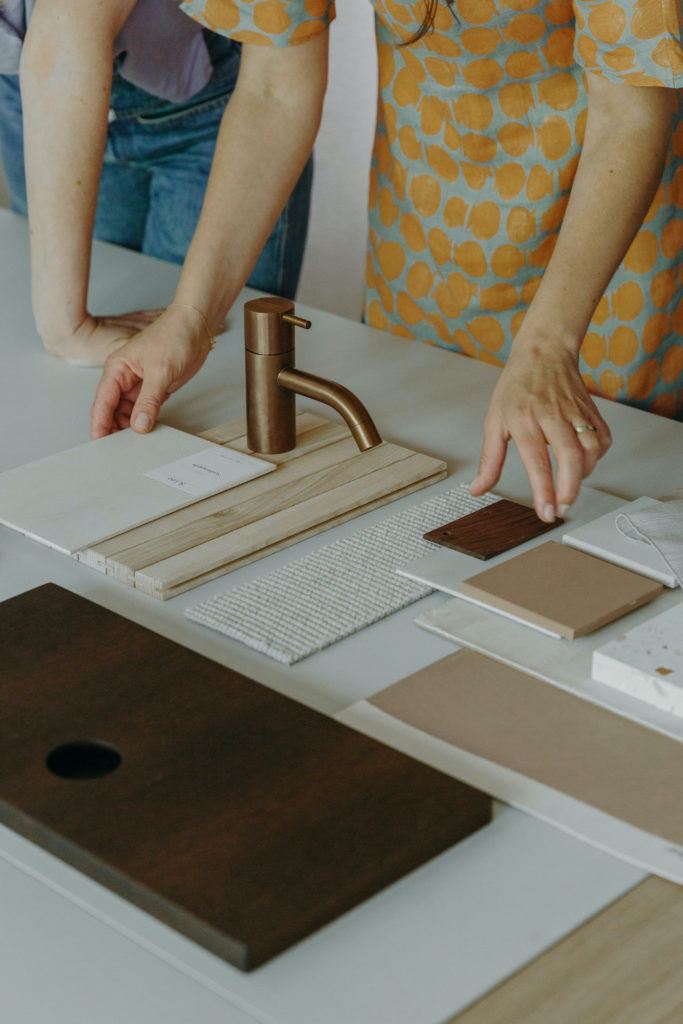 LINEATUR and Kaffeeform share the office you designed. What were your first thoughts when you entered the inital space?
We were blown away by the view of the greenery and really felt like get going right awayl . The empty space reminded us more of an architectural landmark than a typical Berlin office. The architect Wolfram Popp created an extremely refined and beautifully-aging building in 1998 with the first Estradenhaus on Chorinerstraße. The individual units are used both as residential and office space. A very individual framework, which had to be treated and designed just at as interesting from an interior design point of view.
How did you get started?
At the beginning of the design process so many questions on the ideal use of the space come up, which we first discuss with the client. How many workstations are needed and possible? Which acoustic measures are necessary for a pleasant working atmosphere in open office space? How can we integrate different areas for all requirements? With various floor plan variants and the mutual exchange of ideas on site we develop first ideas quickly. On the design level we first examined the Kaffeeform brand attributes and deduced design attributes that served as a guideline for the interior concept.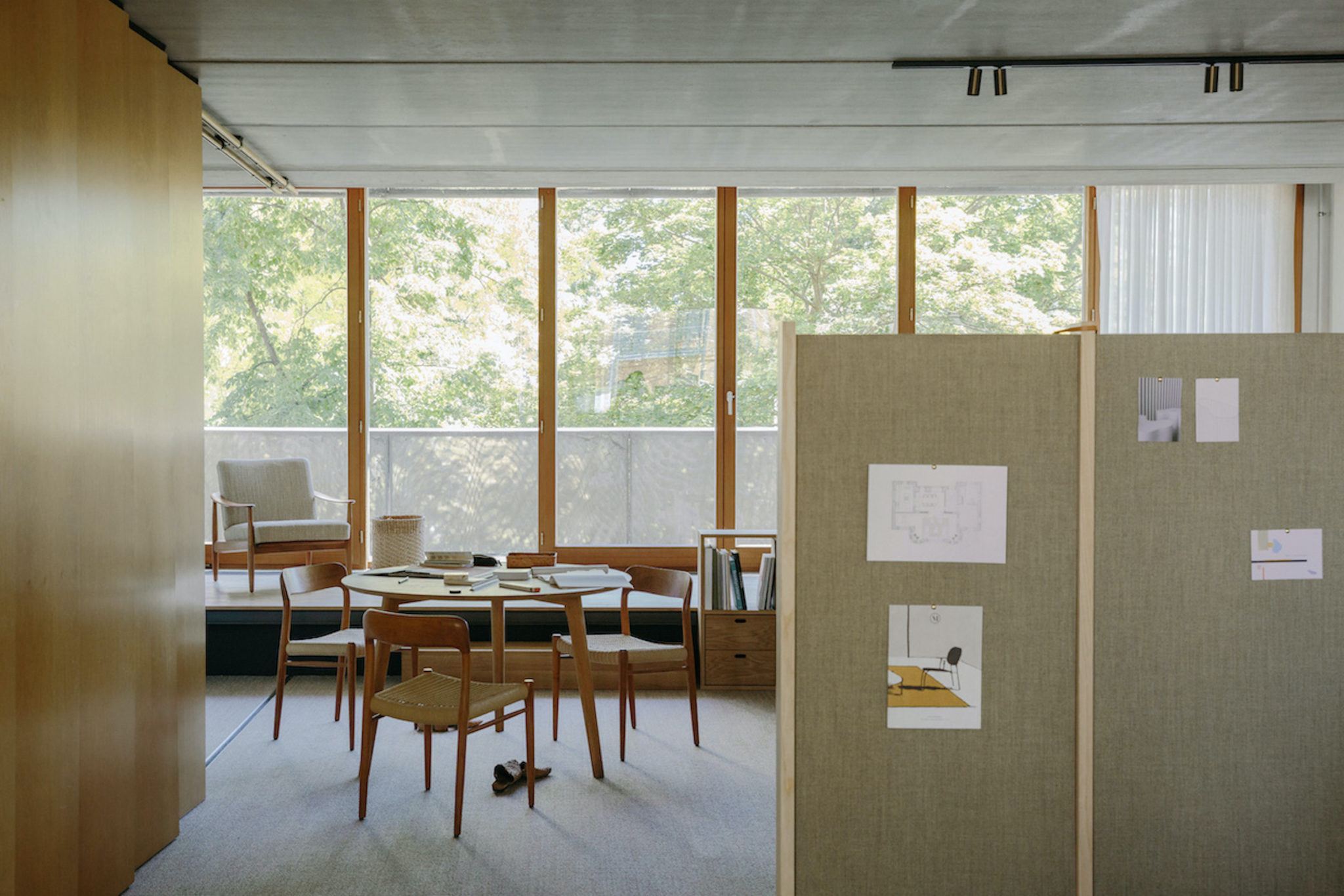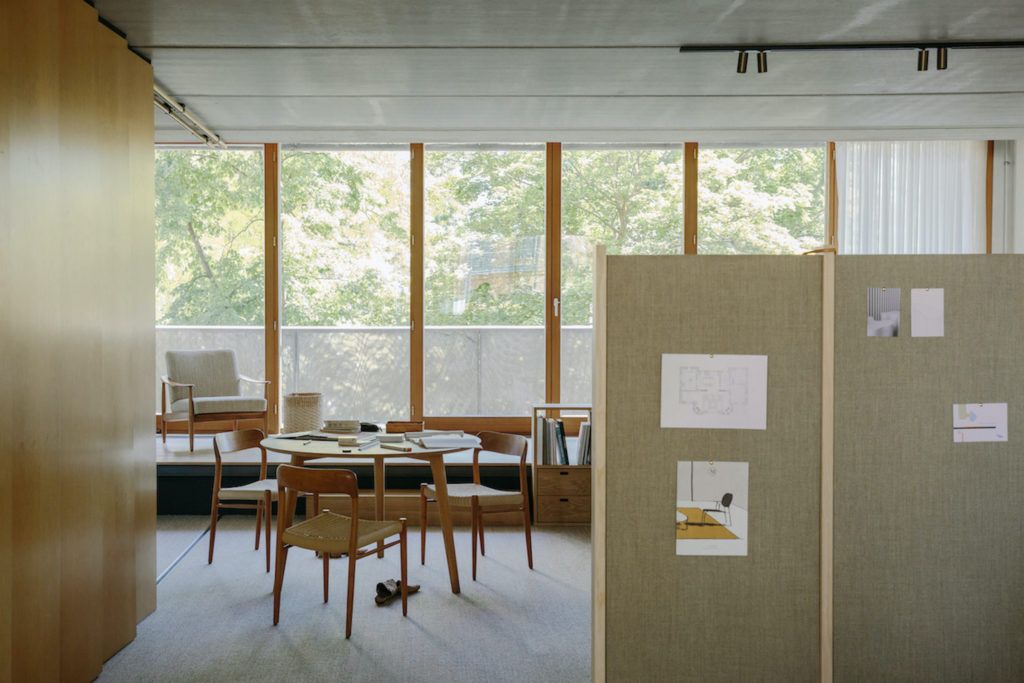 In which way does the interior reflect the Kaffeeform brand?
The Kaffeeform material and products tell a real story and that's what we wanted to transmit. With a sustainable brand like Kaffeeform, it was clear that we work with natural colors and honest materials. We selected many vintage objects and complemented them with high-quality design objects from small manufacturers and producers. Pieces whose story you only recognize at second glance. The fantastic coffee machine and the even better working atmosphere moved in with the Kaffeeform team.
"Indulgence plays a vital role in our office life. The kitchen space, the good coffee machine, having common rituals and lunches together. And actually enjoying the time together like we do is the icing on the cake. "
Do you have favorite spots in the office?
Yes! Particularly the vintage Mid Century armchairs – with that view into the garden and trees they are just perfect for short breaks. The the long balconies where we have lunch or meetings in the fresh air. It was important to us to create areas where everyone can move around in addition to the fixed workstations, with room for interaction and communication to inspire each other. Space for meetings as well as retreats for focused working. It is such a good office and we are all happy here. Sometimes we can hardly believe that we have found such a wonderful place in Berlin Mitte.
Thank you so much for that, dearest Dana, Janis & Pia!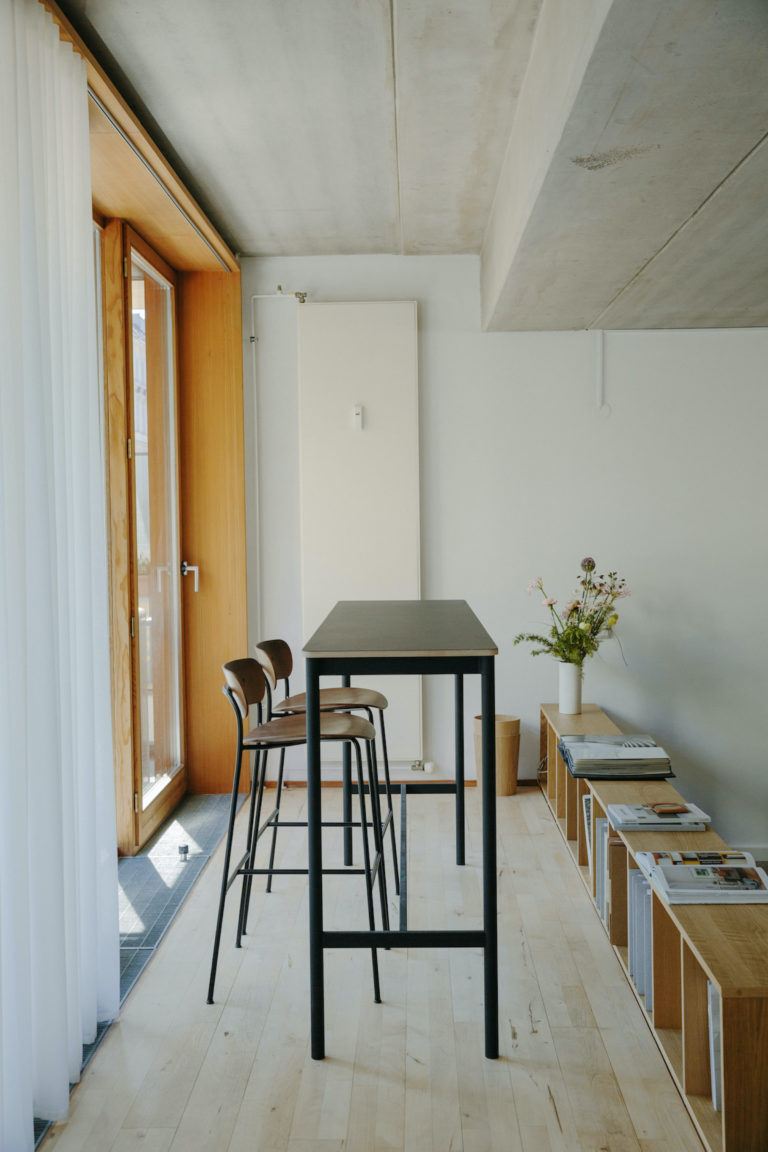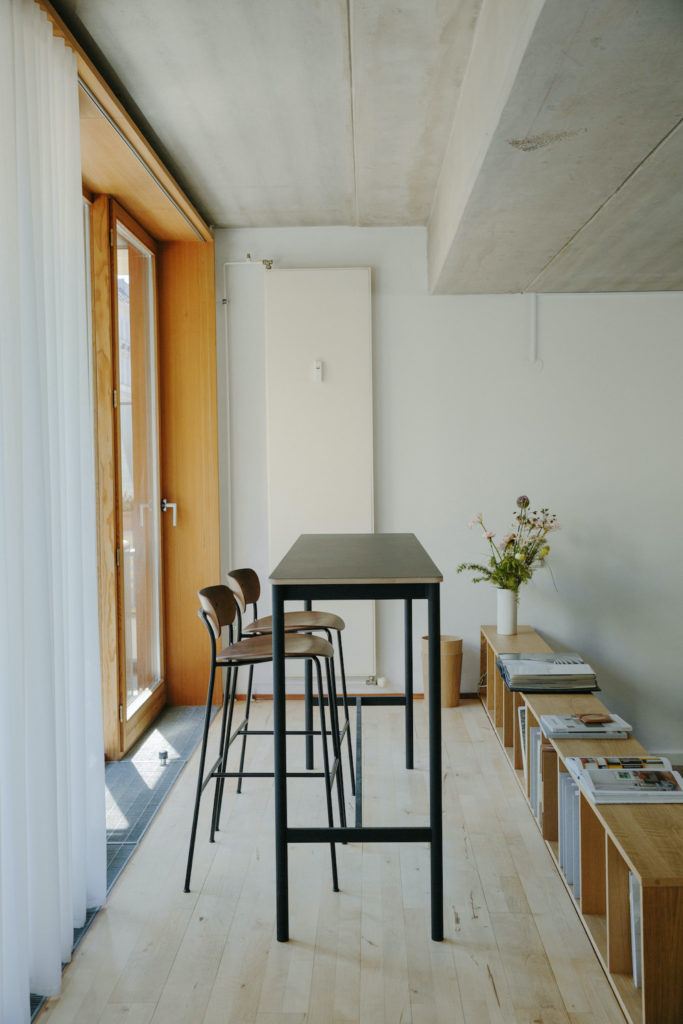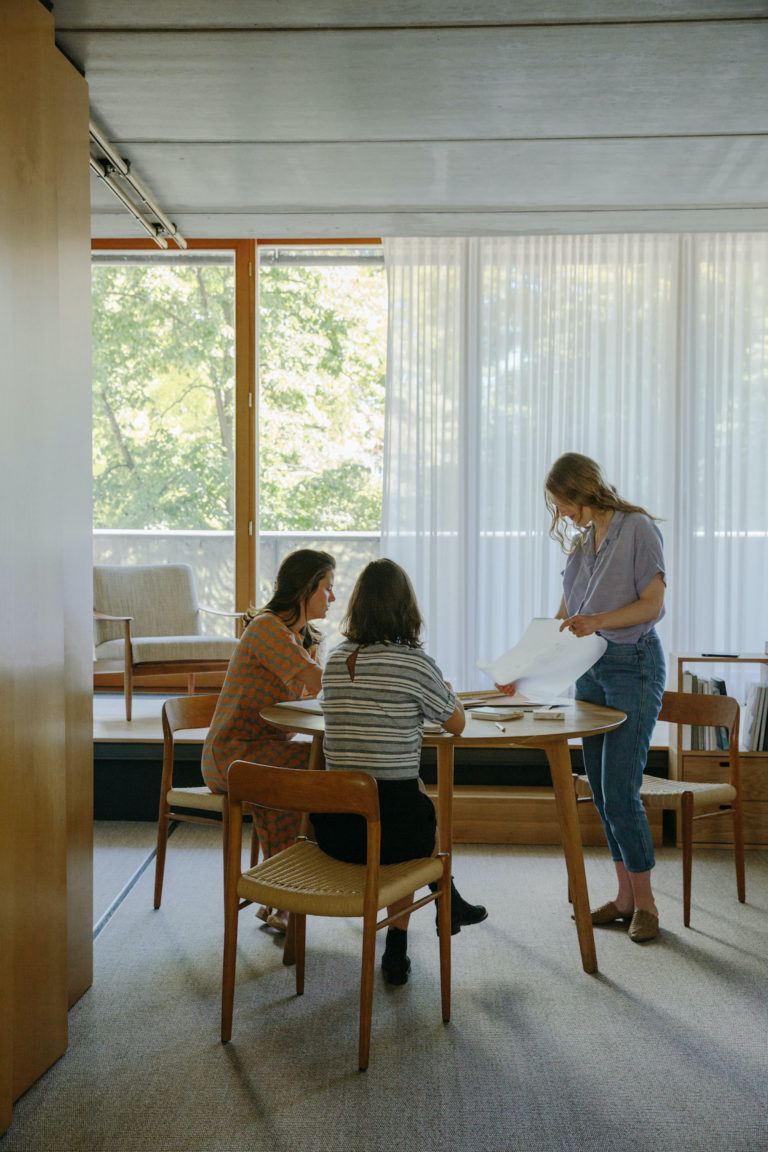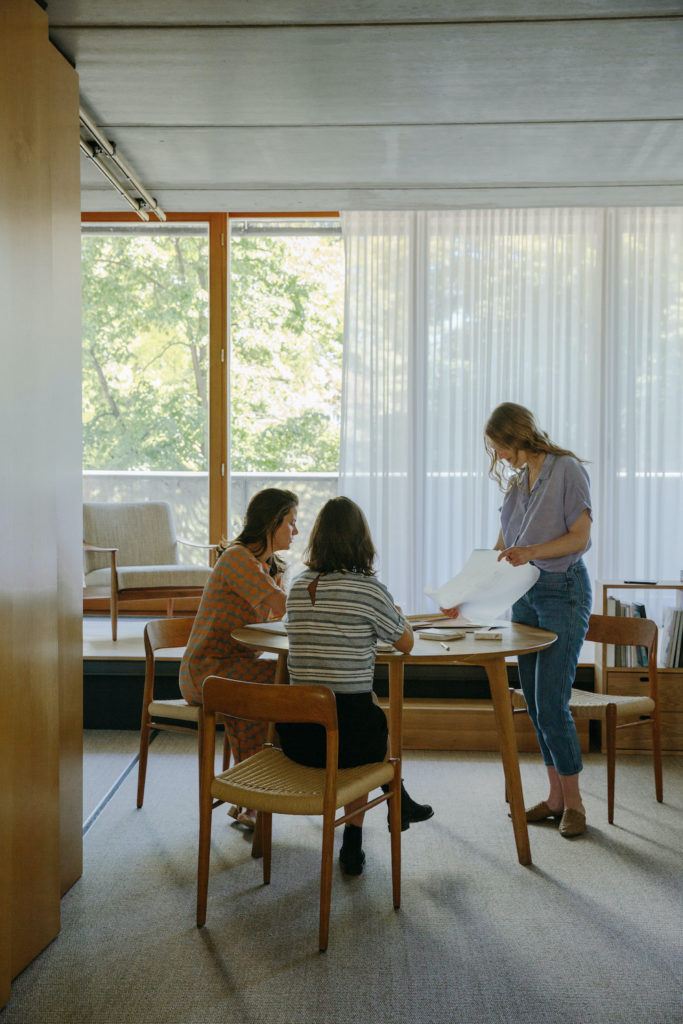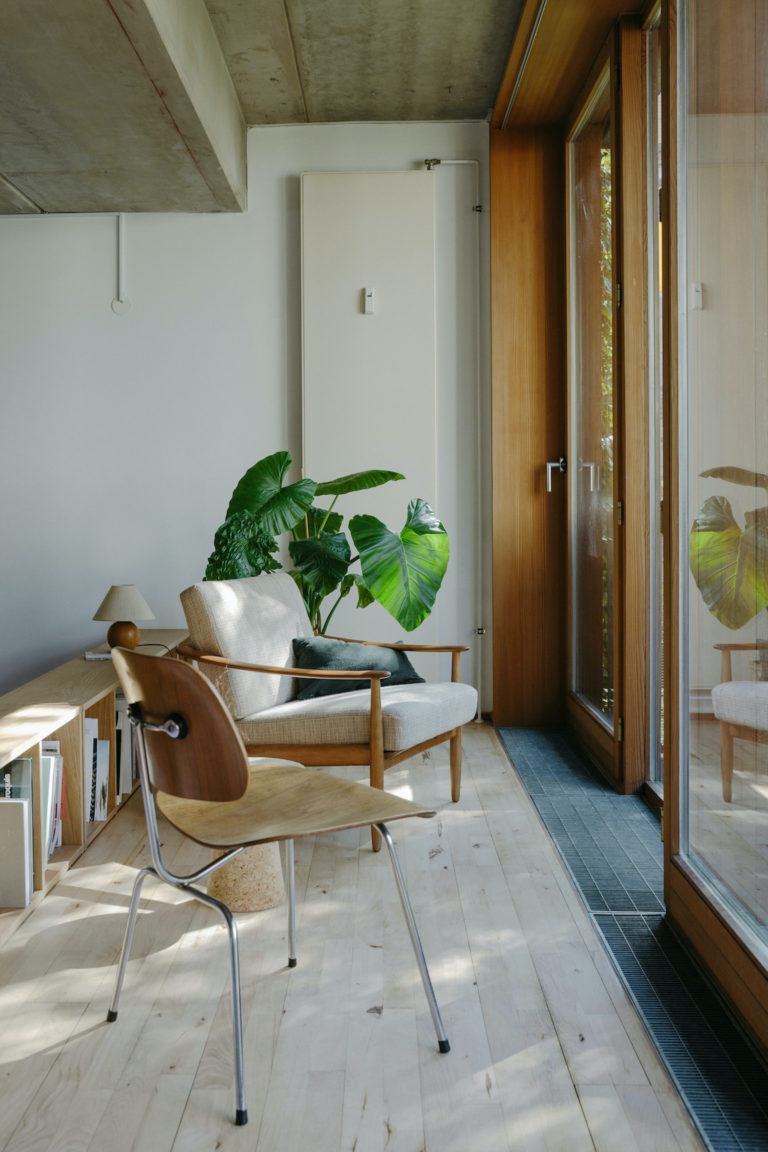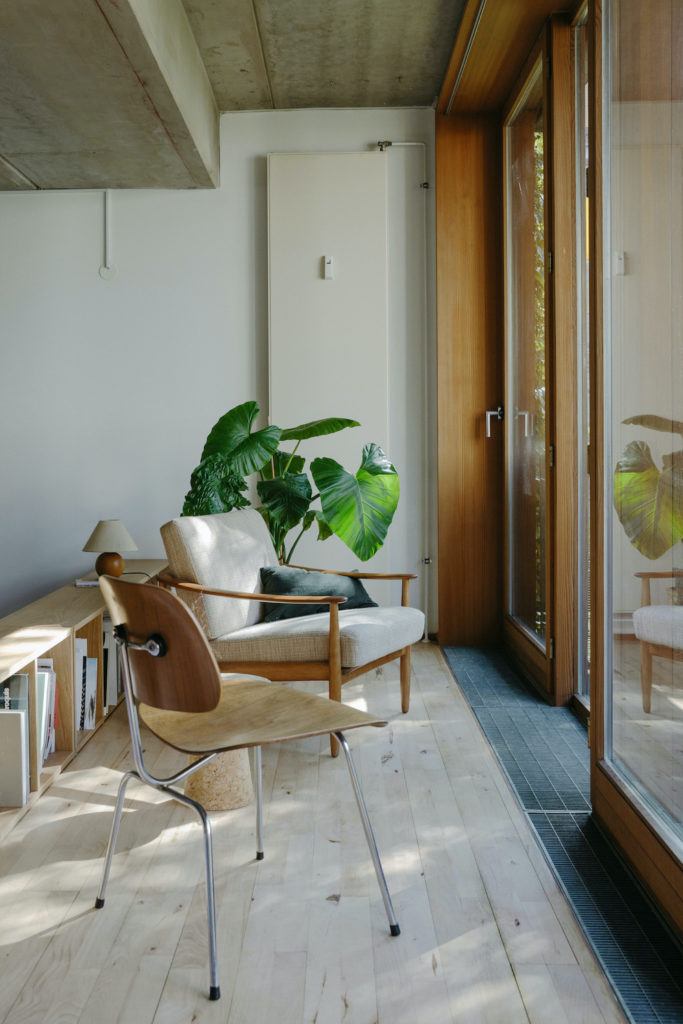 We are proud to work with fantastic partners like LINEATUR. And like CROW, the bike messenger collective collecting our coffee grounds. Read their interview here.